Hiring an Engineer
It is important to consult with an engineer with the appropriate experience and skills for your particular dam.  Read on to learn more....
The Dam Safety Program has a list of engineers available who specialize in dam related work
Identify several engineering firms to call, keeping in mind that you will be charged for travel time
When you talk to the engineering firm, describe what you have been asked to do (i.e., conduct an inspection, repair a deficiency, etc.)
Have some basic information about your dam ready:

Legal description
Owner name/landowner name
Height
Storage Capacity
Current water level
Downstream hazard classification (or description of what is downstream)
Brief description of outlet works and spillway
Regulatory or permitting agency (if any)

Suggest the engineer talk with the Dam Safety Program Staff for more information
Ask what their availability is – if you only have a short time frame to get an engineer out to your dam, tell them so.
Ask the engineer what their specific experience is related to your particular concern. Engineers are like doctors – they tend to specialize.   You want an engineer with expertise in the evaluation of dams.   Cost should not be the deciding factor.  Getting an engineer with experience in dams will ultimately save you money in the long run.   The Dam Safety Program does NOT pre-qualify engineers on our Private Engineers List.   It is up to you to ask the right questions to assure you are getting the right firm and person for the job.
Ask them to get back to you with a proposal and a cost estimate (they will need some time to prepare this proposal).
Ask for references. (If faced an emergency, you may not have time to contact references.)
Any information you have on the construction, operation and maintenance of the dam will be most helpful to your engineer.
If someone you know is more familiar with the dam, see if they can be present.
Annual Dam Owner Operation & Maintenance (O&M) Inspections
Owners of High Hazard Dams are required to annually walk over their dam and document the condition of the dam.  The annual owner inspection is commonly done by the dam tender and should focus on maintenance.  A variety of resources are available to assist dam owners with this inspection.   Read on...
O&M Inspection Forms
Several forms are available to help dam owners with their annual inspection. Please reach out to DNRC engineers with any questions.
These files are handy for describing photos taken during the inspection.
New to dam ownership? The following video provides step by step instructions on how to conduct an annual owner inspection.
---
Dam Operation & Maintenance Manuals



High Hazard Dams are required to have an "Instruction Manual" that lays out procedures for Operation and Maintenance of the dam.  The value of this important document cannot be overstated. 
---
Resources for Small Dams (under 50 Acre Feet in Capacity)



The permitting requirements in the Montana Dam Safety Act only apply to dams with a storage capacity of 50 Acre-feet or greater.  However, all dam owners have a responsibility under the Act to operate and maintain their dams in a safe condition. The Dam Safety Program has resources available specific to small dams .
---
Funding a Dam Repair
Repairing a dam can be expensive.  Depending on the dam, funding assistance may be available to help.
Rules Pertaining to Owner Inspections
Administrative Rules of Montana (Rules)
---
Montana Association of Dam and Canal Systems

The mission of the MADCS is to share information between Montana Dam and Canal owners. For more information, please visit:
http//madcs.org
---
Association of State Dam Safety Officials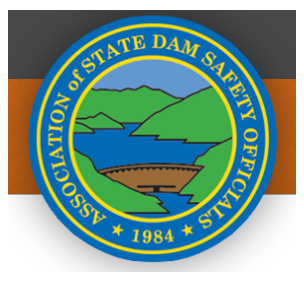 Resources for Dam Owners:
Links to external resources
And much more!